Every year, we at ShopperTrak analyze a wealth of historical shopper visit data in order to generate a list of the top ten anticipated busiest days for the holiday season. The list has proven to be highly valuable for physical retailers, as it highlights key dates with the greatest opportunity for generating sales. And, while the debate surrounding the importance of Black Friday and Super Saturday continues to rage, we know that, regardless of shifting consumer behaviors, these dates are still highly significant for physical retail. In fact, they were the first and fourth busiest shopping days, respectively, during the 2016 calendar year.
And, when reviewing our top-ten list, we found that 44 percent of all shopping visits during the 2016 holiday season took place during those 10 days.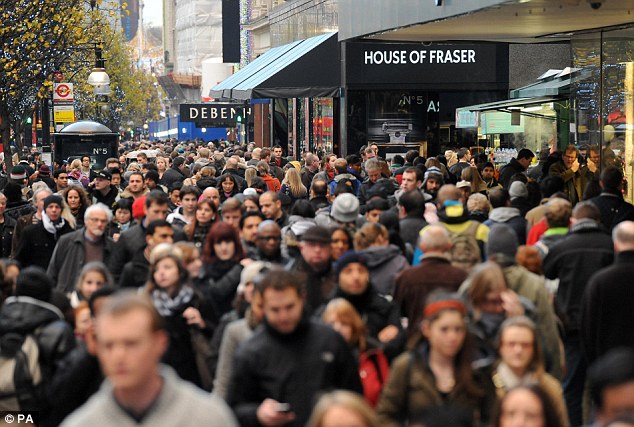 Knowing that the majority of holiday shopper visits are highly concentrated within a few days is significant, especially as the impact of e-commerce is increasing during the holiday season. Essentially, it means brick-and-mortar retailers can make or break their year based on a few days.
Further, based on six years' worth of data, we know that shopper behavior during the holiday season is highly consistent. As such, retail leaders should not overreact to perceived trends. Rather, it's essential to develop a well-reasoned game plan and stick with it despite daily ebbs and flows. Weather can skew traffic data, particularly during the holiday season, and it's important to leverage data to properly attribute trends.
This is also meaningful when it comes to evaluating Thanksgiving Day store openings. Generally, we find that the more recent trend of retailers opening on Thanksgiving Day has little effect on overall holiday performance. In fact, Thanksgiving Day openings appear to merely redistribute traffic numbers from the Wednesday before Thanksgiving as well as the Saturday and Sunday that follow.
Traffic activity erosion on those days is negatively correlated with the increase in Thanksgiving Day activity (-94 percent). Black Friday has remained remarkably consistent, mirroring the trend of overall YOY traffic trends that possess minor erosion due to Thanksgiving Day openings. This traffic dispersion trend serves to further substantiate the fact that the key shopping days for Thanksgiving week are always Black Friday, Saturday, and Sunday.
Ultimately, with all of this in mind, leaders across the retail organization – merchandising, marketing, inventory, and store operations – need to be hyper-focused on the busiest days. Operational alignment is important throughout the year, but is a necessity during high-traffic dates. General shopper expectations are already higher than what most physical stores are providing. These feelings merely increase during the holidays, as shoppers are ready to buy, but only from well-stocked, well-staffed stores. And, as the path to purchase fragments (e.g., BOPIS), retailers need to fine tune their offerings to meet increased demands.
Having insight into historical consumer behavior patterns is like getting the answers to your test ahead of time. Don't let insight into key dates go to waste.
A version of this article was originally published in Retail Info Systems.